Mô tả sản phẩm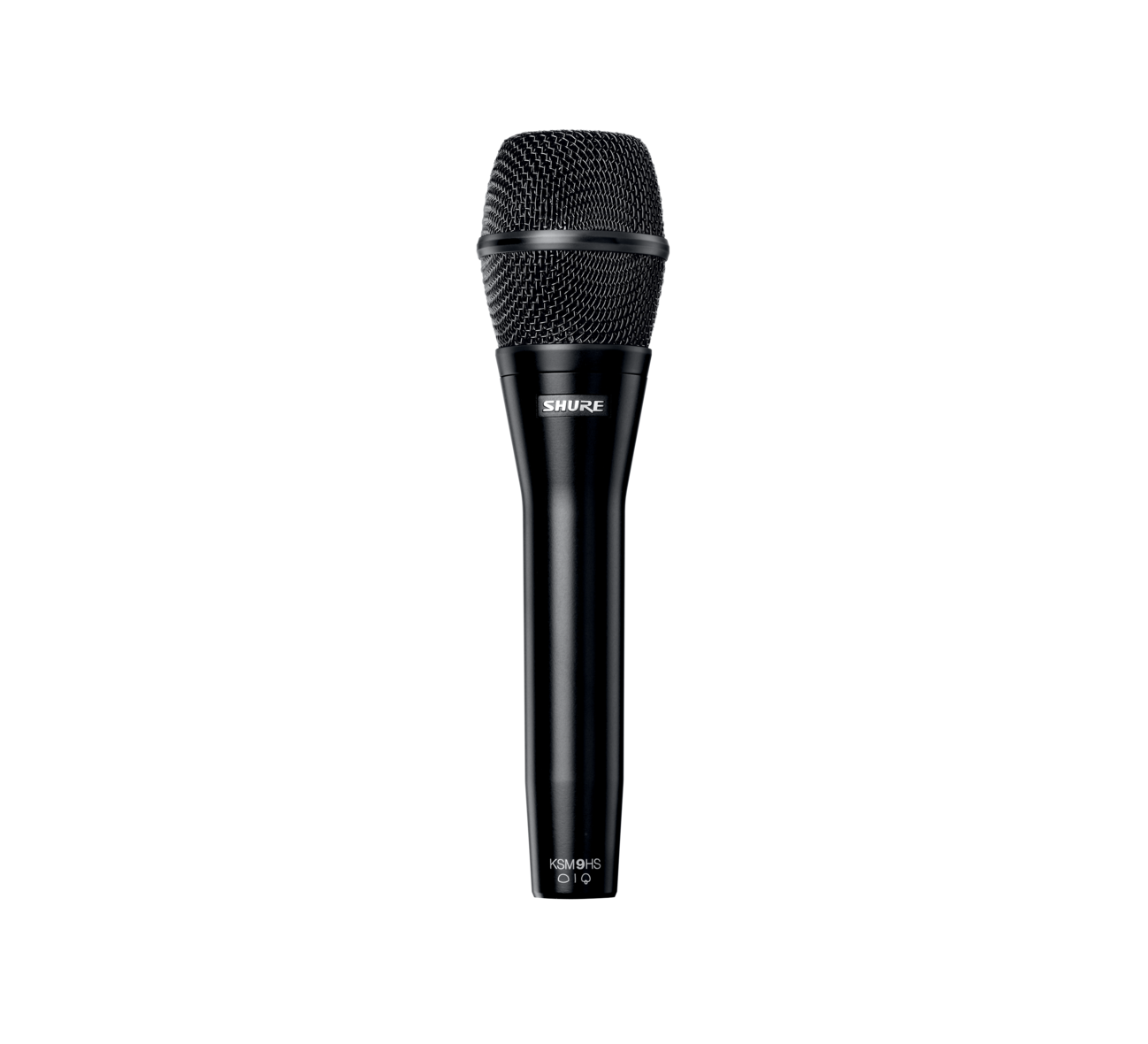 Condenser microphone that captures extraordinary vocal detail due to its switchable hypercardioid and subcardioid patterns. It features exceptional consistency across all frequencies, a dual Mylar diaphragm, a shock mount, and multiple color options.
he KSM9HS is a premium vocal condenser microphone that captures vocal subtlety with extraordinary detail to deliver clear articulation, functional flexibility, and precise vocal reproduction for live performance.

Engineered to exacting standards, the KSM9HS reveals nuance and subtlety in a microphone optimized for the most demanding live environments. With its dual diaphragm design and switchable polar patterns (hypercardioid / subcardioid), the KSM9HS is the choice for the world's most accomplished vocal performances
KSM9HS microphones offer exceptional consistency across all frequencies, providing more gain before feedback, while decreasing proximity effect. As the premier choice in handheld wireless microphone options for Axient®, UHF-R®, and ULX-D™, KSM9HS microphones are built to exacting Shure endurance standards, renowned worldwide and proven night after night, center stage.
Exceptional consistency across all frequencies, providing more gain before feedback, while decreasing proximity effect
Dual gold layered, low-mass Mylar® diaphragm design
Switchable polar patterns (hypercardioid and subcardioid)
Advanced suspension shock mount
Premium electronic components including Class A transformerless preamplifier circuitry
Gold-plated internal and external connectors, including XLR Output Durable aluminum housing
Available as wireless handheld transmitter SKUs
Zippered carrying case